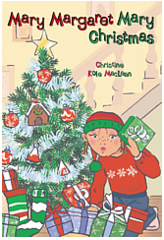 Details
Illustrated by Vicky Lowe
Dutton Children's/Penguin
Ages: 8 to 12
September 2008

ISBN:
9780525479734 (hardcover)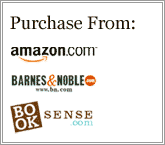 Mary Margaret is ready for Christmas. She and her family picked out the perfect tree (with plenty of room at the bottom for presents) and she has written her wish list for Santa (five pages long and growing). She even made the best gift her mom could ever receive: a snow globe containing a nativity scene of their own family. But then something terrible happens. Mr. Mooney's fantastical, one-of-a-kind, musical, light-up snow globe disappears from his desk . . . and everyone thinks Mary Margaret stole it. Suddenly Mary Margaret doesn't care about all of the things on her stupid wish list, she just wants her good name back. Well, maybe she wouldn't mind a few presents too, but first things first! Find out whether Mary Margaret gets back on Santa's "nice" list in this frenetic and festive episode.

Words to Jingle Bells (PDF)
Make your own Snow Globe
Mary Margaret's site
The Idea
I didn't exactly have an idea for a Christmas story. I just thought it would be fun to see how Mary Margaret would act at Christmas time. Shortly thereafter, I came across something my daughter had written when she was eight: "Christmas is almost here! 4 more days! I'm soooooooooooooo excited! I hope I get presens. I know I will 'cause I already have some undur the tree! Let me count a minute. . .6 I think. Not sure. But if you think that's a lot, you should see it on Christmas morning! Presens from Santa! And stokings!" Reading her words made me realize that--no matter what adults say--when you're a kid, Christmas really is just about the presents.